FYI
---
Debit Card Fraud Notice
***NOTICE***
Due to the large number of fraudulent debit card transactions please contact the credit union before traveling out of state or out of the country. Your debit card will work in most ATM's and transactions that require a PIN for approval. Thank you for your patience and understanding regarding this matter.


Tips for Using Your Debit Card
It is important to always know your current share draft (checking) account balance. Remember not all share drafts (checks) have cleared your account and allow one hour for updates on all debit card transactions. Online Access is a great way to keep track of what has cleared your account.
Always keep your receipts and carbon copies.
Record your transaction in your register as soon as possible. Remember to apply ATM fees that may be incurred for using ATM's not listed as free.
Carefully review your monthly statements. If you suspect any mistakes, please call us as soon as possible so we can help resolve the problem.
If you card is lost or stolen contact us immediately at 918-335-1844 or after hours at 1-800-791-2525. Reporting fraud quickly can help ensure that you are not liable for fraudulent transactions.
Do not pay for gas at the pump. By doing so you could have a $75 hold on your account for up to 72 hours. It is better to pay inside.
Location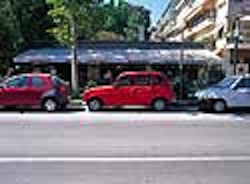 OK Federal Credit Union
3900 SE Adams Road
Bartlesville, OK 74006
Hours
Drive Thru
Monday - Friday
7:30 - 5:30
Saturday
9:00 - 12:00
Contact Us
Phone: (918) 335-1844
Fax: (918) 335-2058
24 Hour Toll-Free Teller
1-877-521-1182

To Report Lost or Stolen ATM/Debit Card:
1-888-263-3370